Fathers Day Special – 15% Off Gatski Metal
May 29th until June 4th, 2014
Dear Friends,
From a father, for a father, I would like to share our 2nd annual Fathers Day Special with you.  As a dad, I proudly create each piece in the midst of raising three children.  They often pop into the workshop to see what's going on, trying their hand at hammering metal.
Our pieces make great gifts; they are unique art pieces, and made to last. When you Give A Gatski it is my pleasure to make a piece just for you, or the dad in your life.
The Best,
Ben Gatski
To receive your 15% off – use the coupon code "dadsday"  at shopgatski.com or shopgatski.etsy.com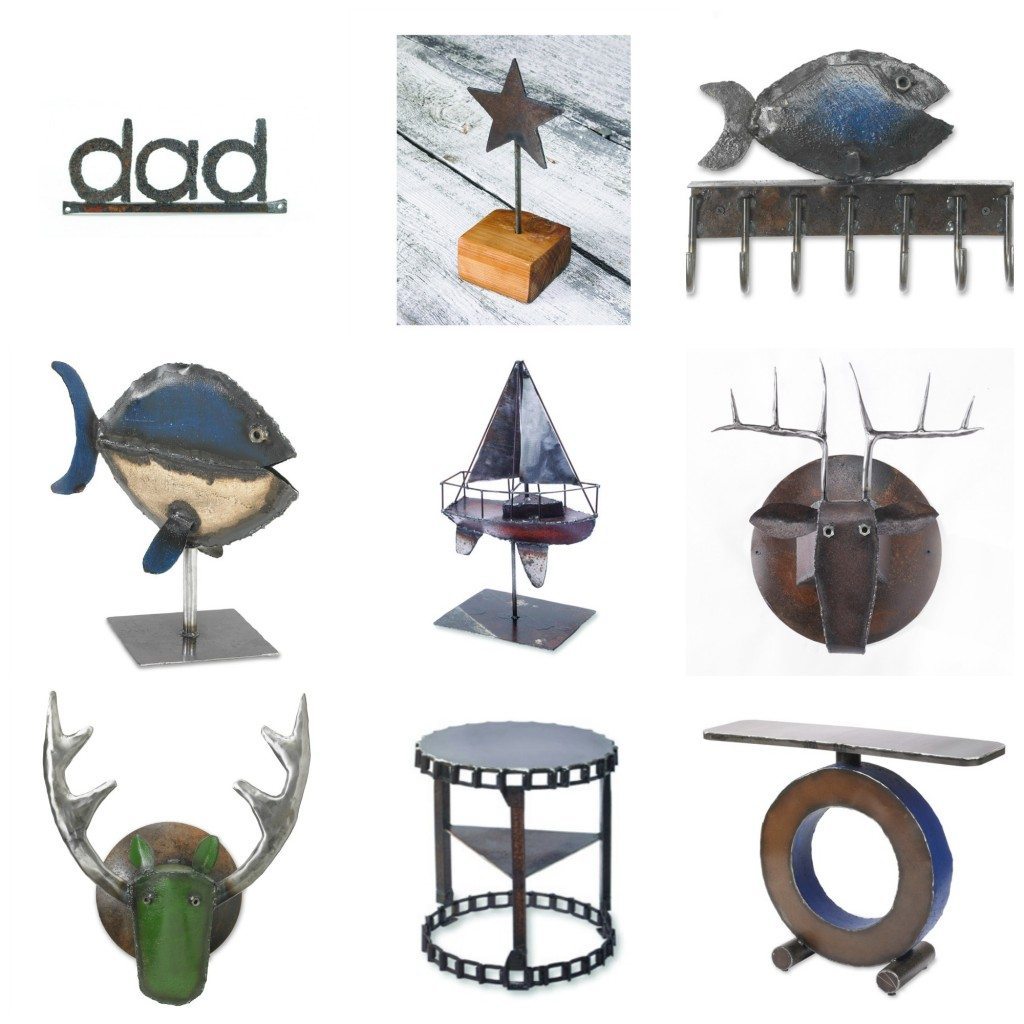 Dad Sign ($24) Decorative word sign – can be hung indoors or out.  You can see all our decorative word signs – here.
Custom Signs ($7-$16 letter) – If you do not see a word you like – make your own sign. Some popular choices are names, dates and sayings.
Star Award ($55) – Nothing says it better than an award.
Fish Hooks ($125)  – These seven strong hooks are great for bags, coats or tools.
Striped Fish ($290) – A unique, handmade tabletop sculpture.
Sailboat Sculpture ($330) – A lovely sculpture for indoors or outdoors.
Deer Head ($425) – A statement piece for an outdoor wall or indoor living space.
Big Elk Head ($575) – A larger wall sculpture great for above a fireplace.  You can see all of our wall mounted head sculptures –  here.
Chain Side Table ($725) – A strong side table perfect with an armchair and drinks.  You can see all of our side tables –  here.
Big O Console Table ($2200) – A perfect addition to your entry way or along an open wall.  You can see all of our console tables –  here.
A Gift Certificate (Any Amount) – Let them pick!