Custom Heron Sculpture
We created this custom heron sculpture for a local customer. If you live nearby, you can see this bird hanging out in a yard across from the the Millville (PA) Area High School.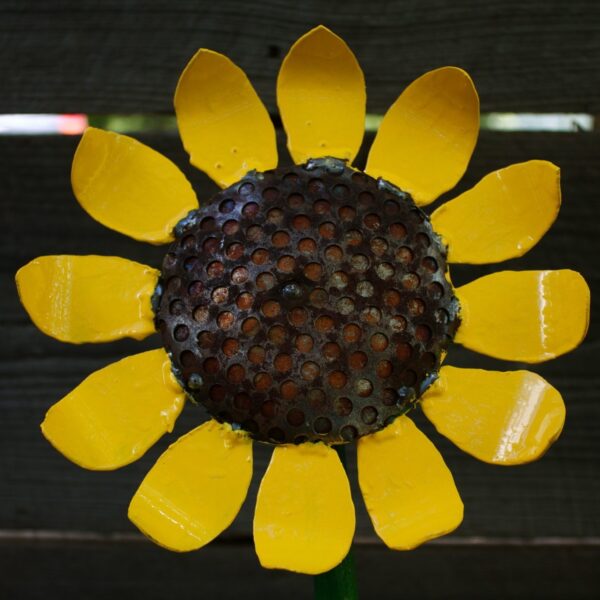 Custom
These flowers were created for boxes in front of a chicken coop. The chickens got out and ate her real flowers, so our customer requested metal flowers. So far the chickens have not eaten these.
Interested in this item?