Custom Flowers
These flowers were created for boxes in front of a chicken coop. The chickens got out and ate her real flowers, so our customer requested metal flowers. So far the chickens have not eaten these.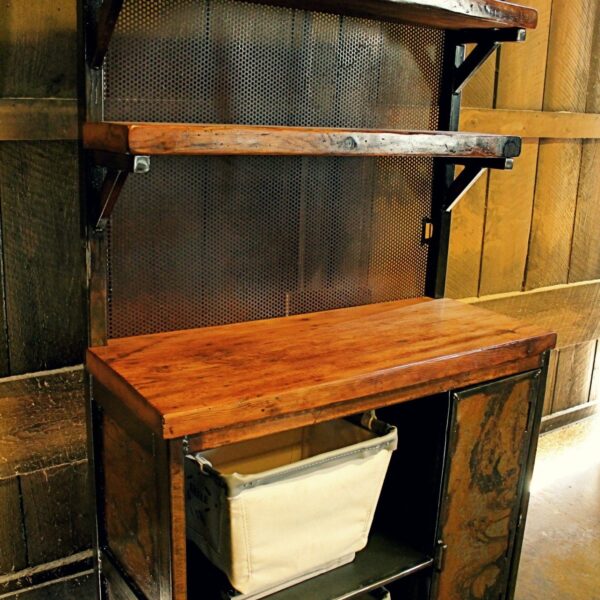 Custom
We created this custom laundry cabinet for a customer who had a very small space for laundry. It was created to exact specifications, even with a special opening for an elevator button.
Interested in this item?