Custom Flowers
These flowers were created for boxes in front of a chicken coop. The chickens got out and ate her real flowers, so our customer requested metal flowers. So far the chickens have not eaten these.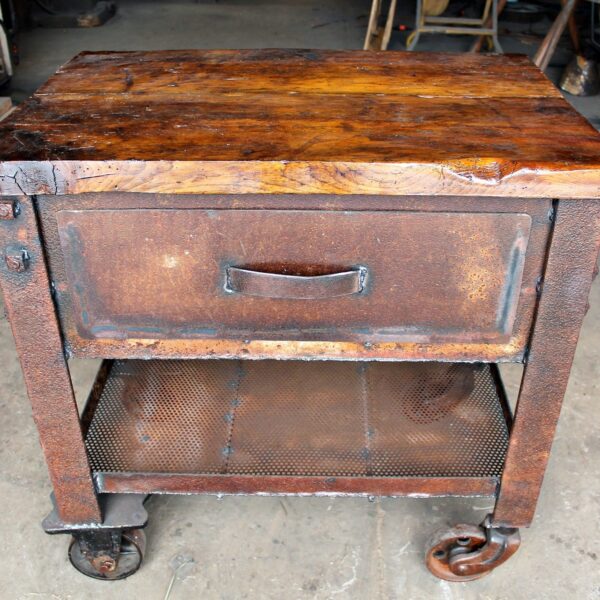 Custom
We created this custom metal and wood table for a customer who wanted to put her popcorn machine on it. She also wanted to to vaguely resemble an old mining cart.
Interested in this item?