Custom Metal Frame
A custom frame made with reclaimed metal. This particular piece of metal was in a fire- which gave it a nice mottled appearance.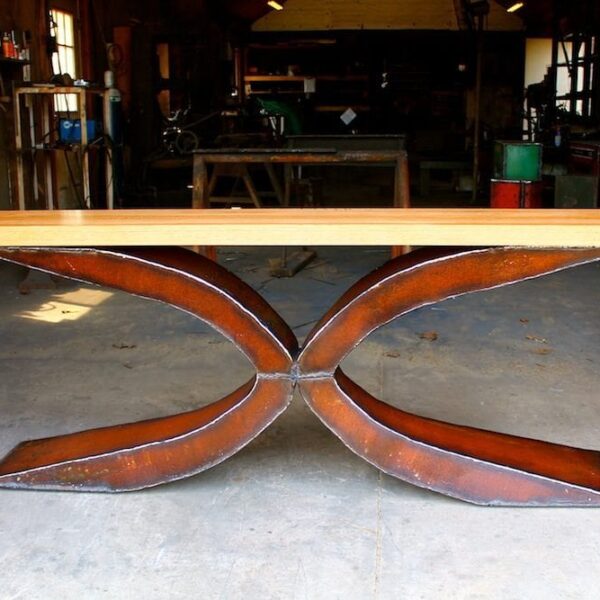 Custom
We created this extra large X Console table for an apartment space in New York City. It's dimensions are 7 1/2 ft long, 31″ high, 14″ deep
Interested in this item?