Custom Metal Frame
A custom frame made with reclaimed metal. This particular piece of metal was in a fire- which gave it a nice mottled appearance.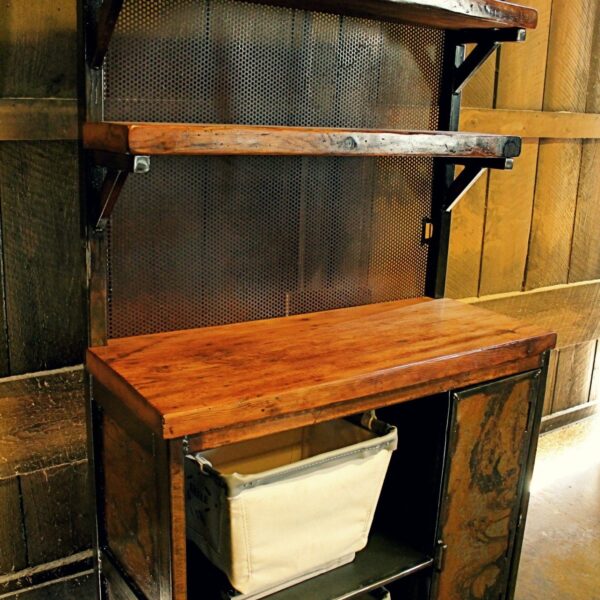 Custom
We created this custom laundry cabinet for a customer who had a very small space for laundry. It was created to exact specifications, even with a special opening for an elevator button.
Interested in this item?