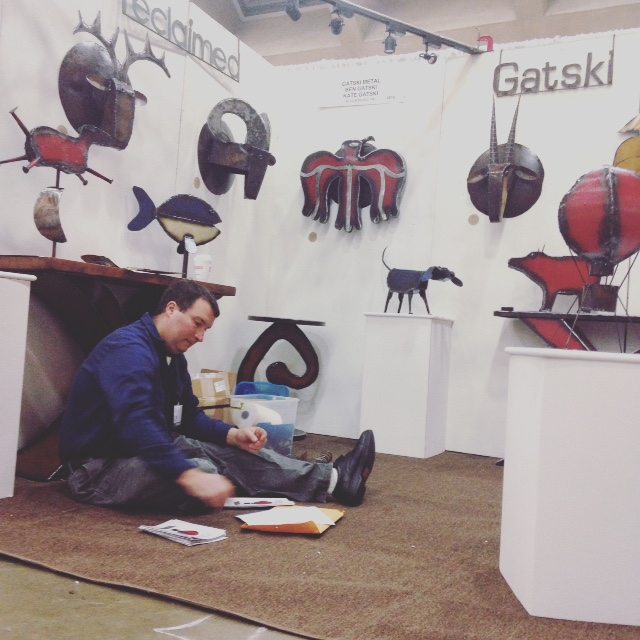 You know how people say, "I could do this with my eyes closed"? Wouldn't that make for a sensational YouTube channel, where you show us what you really can do with your eyes closed? Ok, maybe not…
But when you get right down to it, there's actually not much we could do with our eyes closed – though there sure are some things we feel like we could.
One such thing is our annual wholesale show event. We've been traveling to a convention center…in a city…in February…for about thirteen years now. And it's gotten to feel routine. Even the unpredictable weather has found a place in our list of habits – get the van, load the van, review the lists, and check the forecast 40,000 times.
Slowly but surely, even the shock of going from our large open space to a teeny tiny booth is wearing off. We can settle more quickly and we get right to our job – standing, smiling, and chatting about our work when the occasion arises.
On one such occasion, we were delighted to take an order from a (new to us) gallery called
Heartwood
in historic downtown Saluda, NC. We're shipping their Gatski pieces to them today (the day I'm writing this). I learned that Heartwood has been featuring "100% American Craft since 1985" – fantastic! If you're in that part of the country, consider stopping by.
We were delighted to meet new faces as well as many familiar ones at the American Craft Council wholesale show. And although some parts feel like old hat, it's always a uniquely enriching experience – and best done with our eyes open.