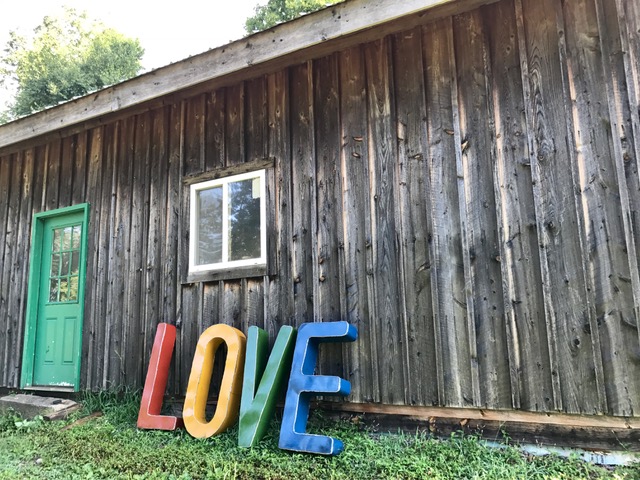 Q&A Between Us
In tribute to the lighter days of the season, I thought it might be fun to do a little Q&A – to show you how differences can live happily between Ben and I!
What would surprise people about you?
Ben: I can butcher pigs, and make scrapple (a Pennsylvania Dutch staple).
Kate: Give me a fast car and watch me roar (I have a dormant love of speed and horsepower)!
What do you hope to make someday?
Ben: I have a long list of things I would like to build for myself – logging winch, grain bin, grapple bucket, and firewood processor. When I see most anything made of metal, I think I can make it myself.
Kate: A trifle (inspired by watching too much of The Great British Baking Show).
What do you want to learn more about?
Ben: I want to learn more about testing electronics so I could fix our welding machines, and also fix engines.
Kate: How to construct a longer written work from random (and sometimes boring-feeling, ha!) snippets about people living on a hill making metal art.
What do you wish you could do better at?
Ben: Being more accurate. It feels like an endless quest to be more accurate.
Kate: Ugh, is there room here for chapters? Maintaining focus on a single effort. #easilyinspired
What do you appreciate about the other?
Ben: I appreciate Kate's energy and enthusiasm for new work and for sharing our work.
Kate: He wears overalls well!! Truly, Ben is incredibly hard-working, focused, and powerfully persistent.
While our days are certainly different, as are some of our dreams and pursuits – everything blends beautifully on our little creative journey. Ben can fix the electronics in my race car – and I can make him a trifle for when he's done grappling firewood. Happy summer, dear friends! Here's hoping yours is going well!