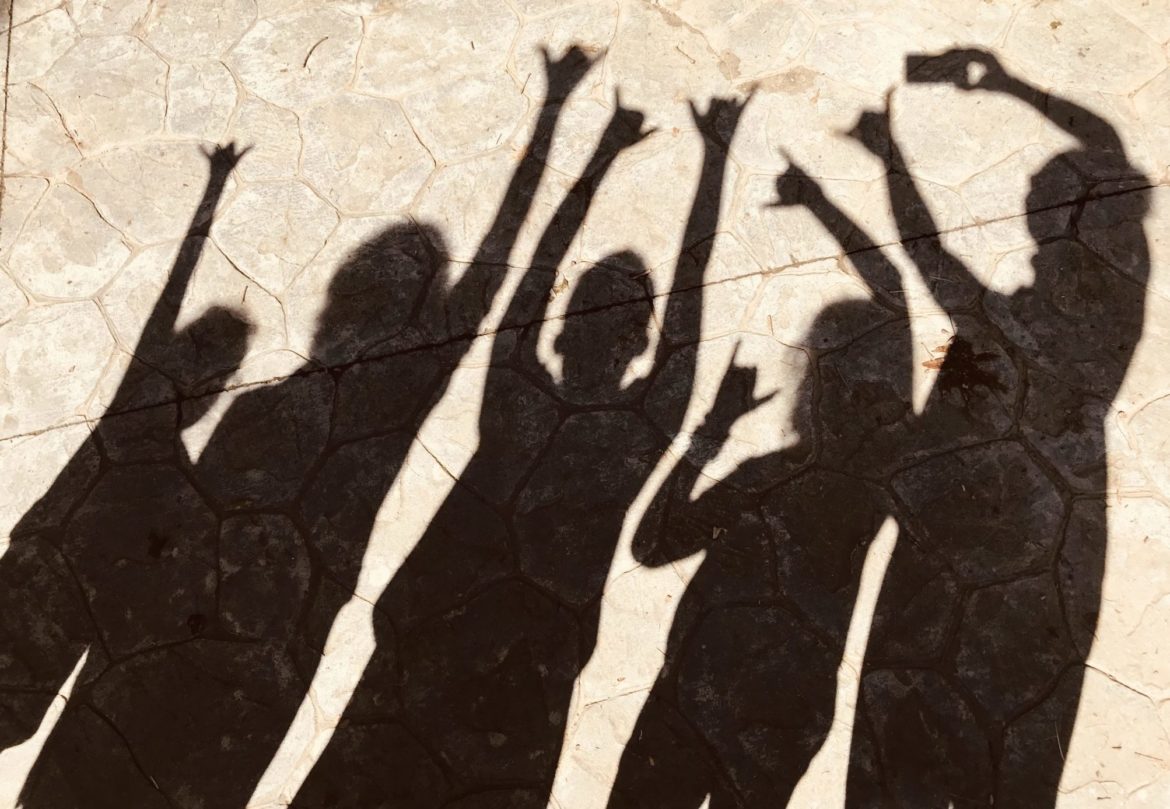 Your Gatski correspondent has been summering with the children. While we did our fair share of cleaning cupboards, closets, and under beds (though you wouldn't know it the way by looks now!), we also fully embraced baking projects, library visits, pool time, craft workshops, sports pursuits…and, notably, several adventures with Grandma and Nana. The kids are lucky to have two grandmothers who are eager explorers and intrepid travelers! No historic site, art experience, nature immersion, or culinary event is too small. 
In August, we had a lovely day trip with Ben's mom to the Corning Museum of Glass. We had been there only briefly last year (a brief stop on the way home from a Nana adventure), so this time we made it the purpose of our day, and fully soaked it in. It is incredible what they've built for an immersive artful experience. 
At one point in the day, we stumbled upon a little area with chairs, tables, drawing tools, and large sheets of paper that said, "Sketch Your Idea." We realized it was part of their "You Design It; We Make It" program. They invite you to draw and submit an idea, and then glassmakers there choose a drawing to make in front of a live audience. Our daughters sketched ideas and left them there.
We had forgotten all about it, so we were surprised to hear a few days after our trip that one of our daughters' designs, of a cow, had been chosen! She was thrilled. This was all very fun, but most interesting for me was seeing how they translated her design into a glass piece. I know exactly how hard that is to take a sketch and make it a reality! Kudos to the glassmakers.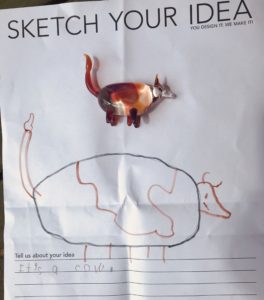 Our last mini-trip of the summer was with Nana to Cherry Springs State Park, an internationally recognized dark-sky park. The stars are said to be spectacular – when it's not raining, that is. Despite the fact that the weather did not cooperate for us, we enjoyed the serenity and beauty of the wilds of Pennsylvania. 
We are grateful for our gallant grandmothers! After all, they're engaging curious minds and exposing us all to new possibilities. I know for sure that the children will be sketching up ideas for us, and that new earth and sky themes will be showing in future Gatski designs.
While I feel fortunate for my position as Gatski Summer Camp manager, I am ready to put the summer's inspiration to work. Ben and I have started the process of creating new pieces. While the process can be a little like when Siri suggests a dirt road in the middle of nowhere Tioga County is the best way to get where you're going (ahem!) – meaning the path is not always clear, nor the destination – but we will get there! For certain. 
Each month, we share a story here on the blog and then share another in our monthly email newsletter. If you want to be sure not to miss a single one, sign up for our emails here. We'll include a link to the latest blog post in each email.
In this month's newsletter, we're talking about animal sightings (as per usual) and Mary Poppins (not so usual), along with the Gatski of the Month and more! We also share sales and special deals with our newsletter subscribers first, so sign up right here.
And if you're interested in creating a piece from your own sketches or ideas, you can always email us at [email protected]. We'd love to hear from you!