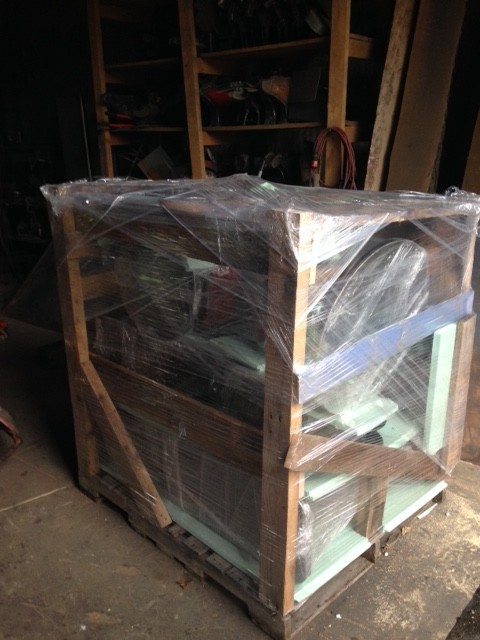 We owe much gratitude to a handful of galleries tucked in cities and towns across the country. These jewels showcase the work of handmade artisans. Art and craft shops have supported our work since our first year, about thirteen years ago. They are steadfast in bringing pieces like ours (made in the middle of nowhere) to their own main streets and destination spots.
While we're not able to visit many of these lovely places like HumanArts in Ojai, California or The Real Mother Goose in Portland, Oregon, I was thinking you might find yourself in their neighborhoods. And if you stroll in, you might enjoy the collective wonder of handmade work. The combined labor, industry and vision represented in these spaces can be very compelling.
At the moment I write this, Ben is preparing a shipment of tables to travel south to the mountains of North Carolina. These tables will join a collection of our sculptures that you can visit in downtown Asheville. Word is that Asheville is a beautiful place to visit, though I don't know from experience. Have you been there? If you happen to go, stop by New Morning Gallery to see some familiar Gatski faces (though not ours). You can visit our Lion, Elephant and Giraffe. Tell them we said, "Hello!"
Whether your adventures are near or far, we hope they bring you much satisfaction and delight. And, if you pass by the open doors of a gallery, consider having a look. You might just see a Gatski!
Click here to see a list of art and craft galleries and shops that offer Gatskis you can personally visit. Please consider calling ahead to confirm availability.