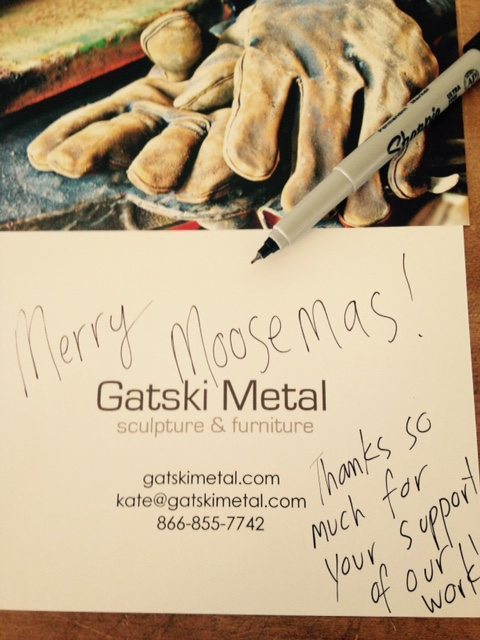 This seems like a good time of year to be a juggler. And maybe a clogger. Is there such a person? A clogging juggler — maybe on YouTube? Anyway, it seems like it would be useful to be able to keep lots of things going at one time (which we're always doing) while also moving around quickly (something else we do a lot of).
While we're no clogging jugglers (maybe we'll take lessons before the next holiday season), we're stepping up the pace at this time of year, getting pieces down to the shed and on the road to their new homes as quickly as possible.
But even though we're moving fast, I always enjoy writing the gift notes that accompany orders this time of year. They show such care and thoughtfulness — and of course I love the idea of someone receiving a Moose Head on their doorstep as a holiday surprise. Merry Moosemas!
It really is heartwarming how the holiday season can bring people closer (cheesy but true!). We're happy to be part of that process. Our art is definitely something people give for the fun of it.
What are the gifts you're giving this year? We'd love to hear!