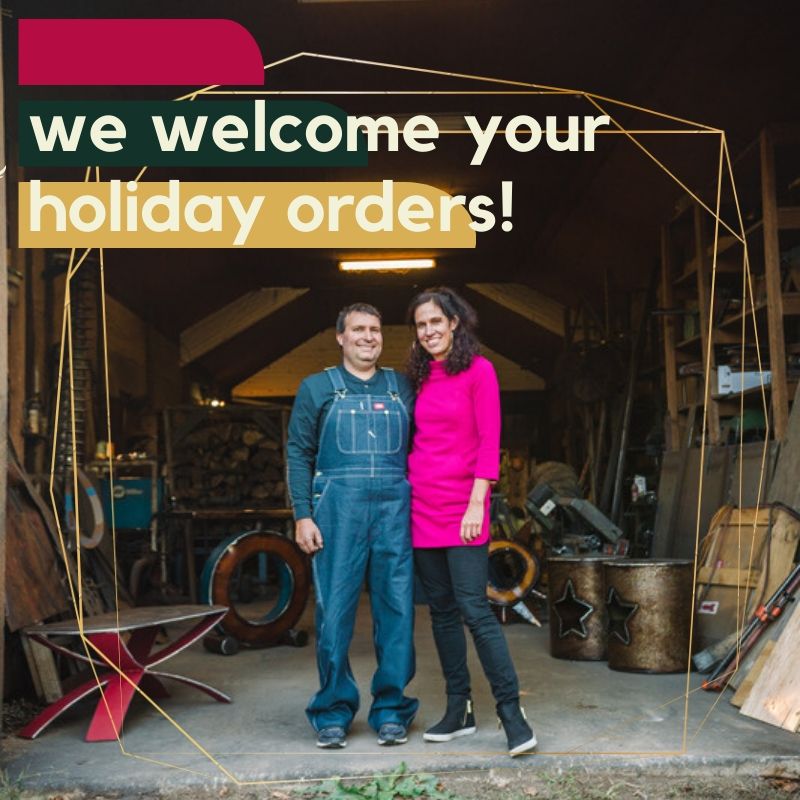 Tis the season! We hope you might consider giving a Gatski this holiday season! Here are some details for you:
•We can take holiday orders until Wednesday December 18th. As that date approaches we may need to consider expedited shipping (depending where you are)! Please email us if you are unsure about when your order will arrive.
•We are always happy to take your order via email (just list out the item(s) you would like to purchase). We will then send you an invoice, which you can pay for online with a credit card.
•Many of our pieces are made to order, but we do have some here ready to ship. If you need something right away, just send us a note [email again :)], to see what we have available.
You may be seeing a theme here, if you have any questions or need anything at all – please do email us! We will answer you as soon as we can!
Thank you, as always, for your support of our work! It means more than you will know! Happy Holidays!!