Books in the Barn Sign
We created this lovely custom sign for a kind customer who was offering books in her barn. How wonderful is that?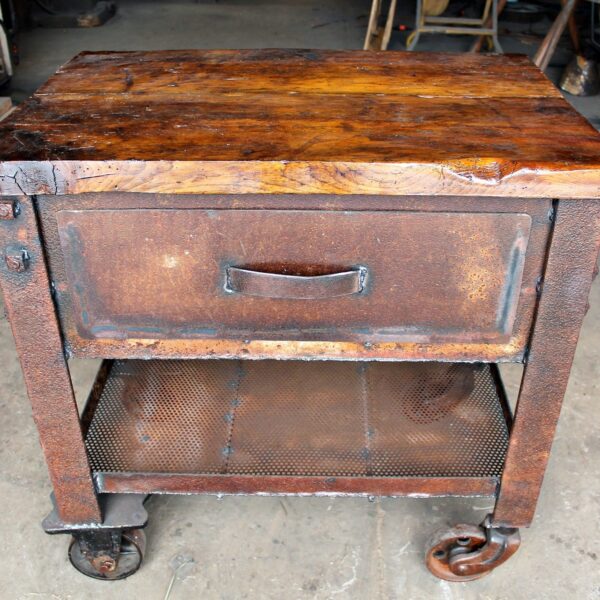 Custom
We created this custom metal and wood table for a customer who wanted to put her popcorn machine on it. She also wanted to to vaguely resemble an old mining cart.
Interested in this item?