Books in the Barn Sign
We created this lovely custom sign for a kind customer who was offering books in her barn. How wonderful is that?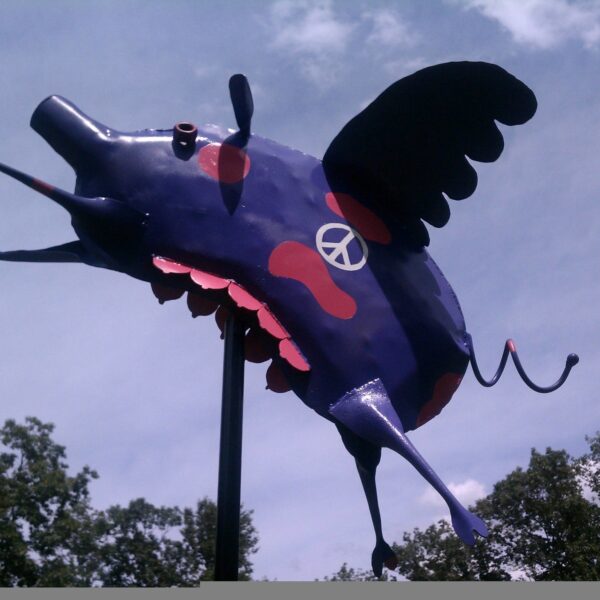 Custom
We created this purple pig for a landmark house in Cincinnati - now called the the flying purple pig sculpture house. It was just filmed in the movie Blunderers.
Interested in this item?