Custom Moose in the Woods
We created this custom Moose in the Woods sculpture for a lovely customer. In the last photo, you can see how it looks in its place.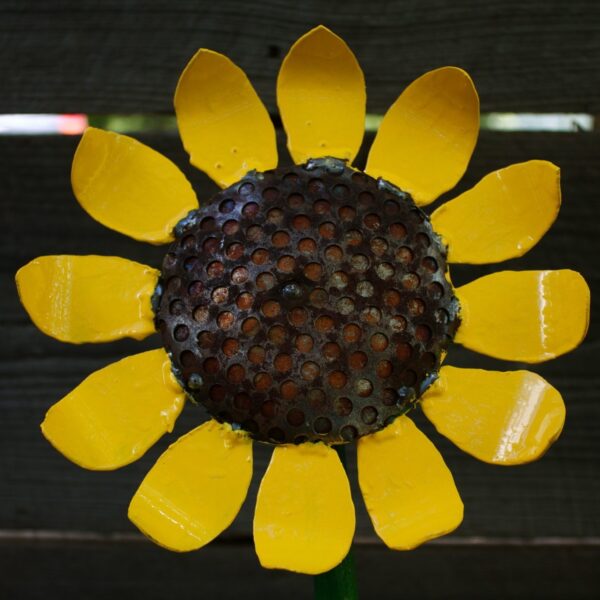 Custom
These flowers were created for boxes in front of a chicken coop. The chickens got out and ate her real flowers, so our customer requested metal flowers. So far the chickens have not eaten these.
Interested in this item?