Custom Moose in the Woods
We created this custom Moose in the Woods sculpture for a lovely customer. In the last photo, you can see how it looks in its place.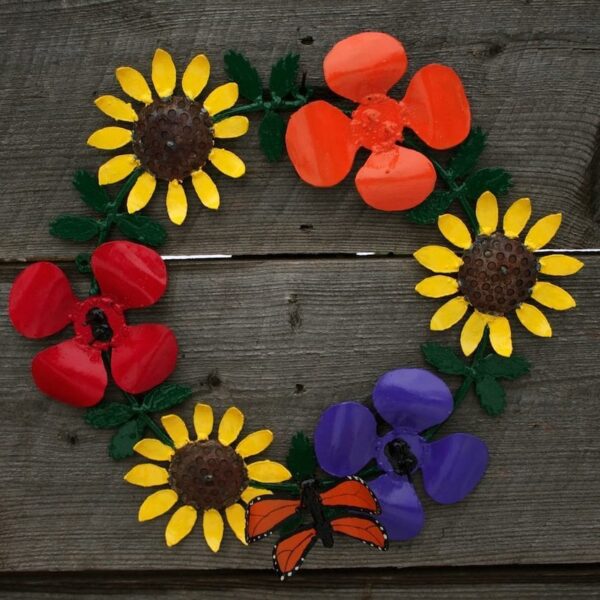 Custom
We created this custom hand-painted metal wreath for a dear customer. She requested flowers that she might find where she lives in California.
Interested in this item?