Custom Coffee Table
We created this custom reclaimed metal and wood coffee table for a loyal customer. The second photo shows it proudly sitting in its beautiful space.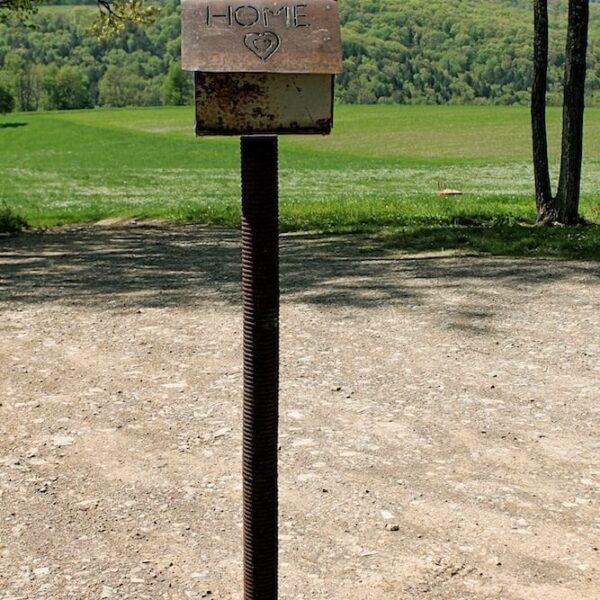 Custom
This custom lamp was designed after a clay house created by our customers son. It was made to stand by their house entry outdoors, and is all set up to light up.
Interested in this item?