Custom Table
We created this custom metal and wood table for a customer who wanted to put her popcorn machine on it. She also wanted to to vaguely resemble an old mining cart.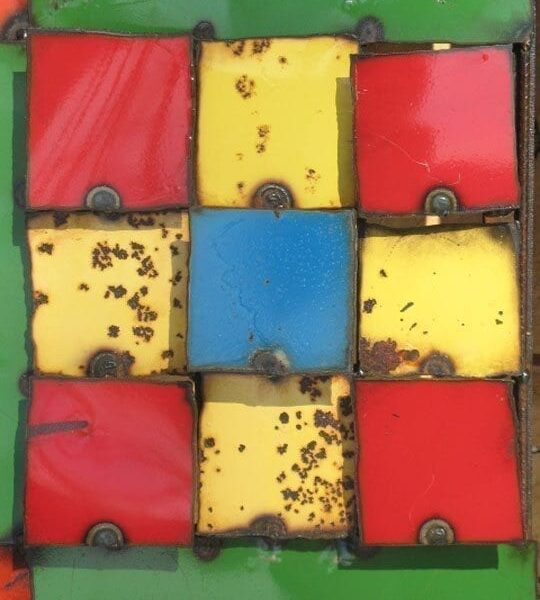 Custom
Handmade by Ben Gatski this large quilt was commissioned for a garden. It is made in the Pennsylvania quilting tradition using reclaimed metal from farm machinery. Each block was hand cut and welded in relief.
Interested in this item?