Custom Table
We created this custom metal and wood table for a customer who wanted to put her popcorn machine on it. She also wanted to to vaguely resemble an old mining cart.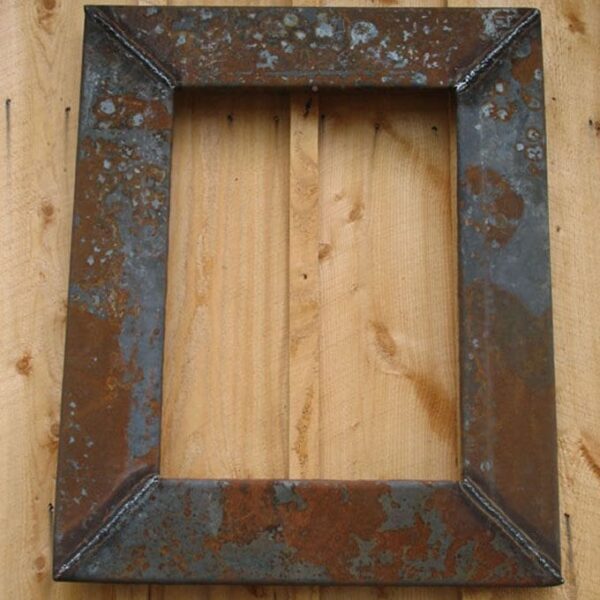 Custom
A custom frame made with reclaimed metal. This particular piece of metal was in a fire- which gave it a nice mottled appearance.
Interested in this item?