Cloud Console
This unique statement table was inspired by the billowing clouds in the sky. It is part of our new, "Looking Up" collection celebrating the hope and joy beyond the horizon.
We made this table by hand cutting reclaimed sheet metal and welding it into shape. The color is blue milk paint which is hand-painted on the base. The top is made with new steel.
Each table will have unique variations, no pieces of metal will wear alike.
Size:  33″h x 46″w x 14″d
Care: Wipe clean with a damp cloth.
Additional information
| | |
| --- | --- |
| Furniture Type | Console Table |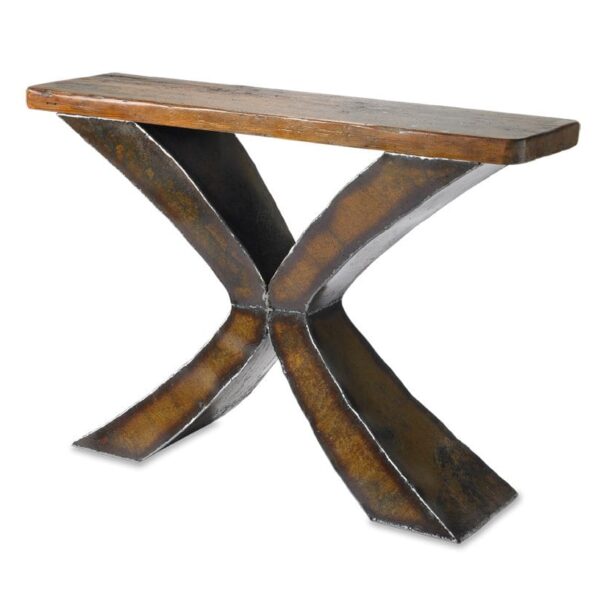 Console Table, Furniture, Wholesale
This table  is handmade by with sheets of reclaimed metal.  Each table features reclaimed metal hand cut and bent into shape to form the base. The top is made with a piece of reclaimed barnwood.
The metal is sealed with a water-based enamel. Each Table will have subtle variations. They are cut by hand and each piece of metal has slight color differences. Care: Wipe clean with a damp cloth. You can maintain a shiny metal look (optional) by applying a clear metal enamel, available in a spray can at your local hardware store. 34"h x 48"w x 14"d
$

2,600.00