Custom Dog Sculpture
We created this dog sculpture, in tribute to a dearly beloved black lab dog. His owners are honoring his memory with this sculpture.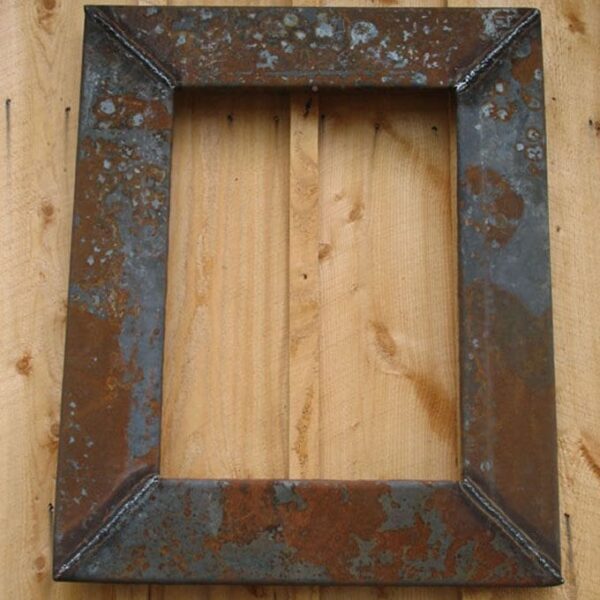 Custom
A custom frame made with reclaimed metal. This particular piece of metal was in a fire- which gave it a nice mottled appearance.
Interested in this item?