Custom Dog Sculpture
We created this dog sculpture, in tribute to a dearly beloved black lab dog. His owners are honoring his memory with this sculpture.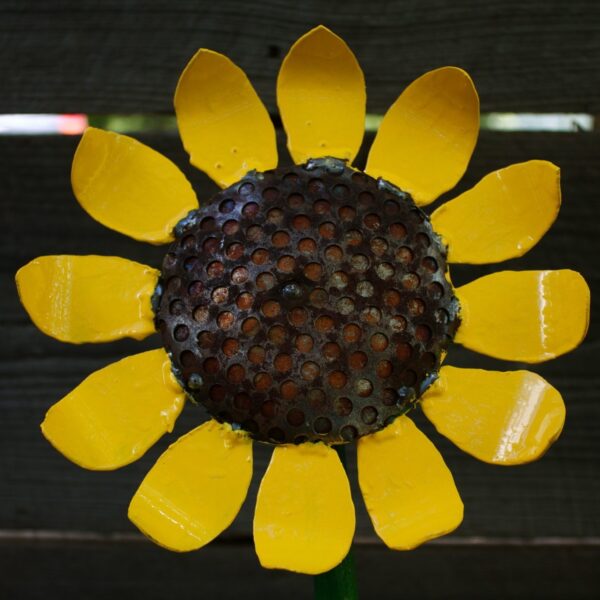 Custom
These flowers were created for boxes in front of a chicken coop. The chickens got out and ate her real flowers, so our customer requested metal flowers. So far the chickens have not eaten these.
Interested in this item?