Custom Flowers
These flowers were created for boxes in front of a chicken coop. The chickens got out and ate her real flowers, so our customer requested metal flowers. So far the chickens have not eaten these.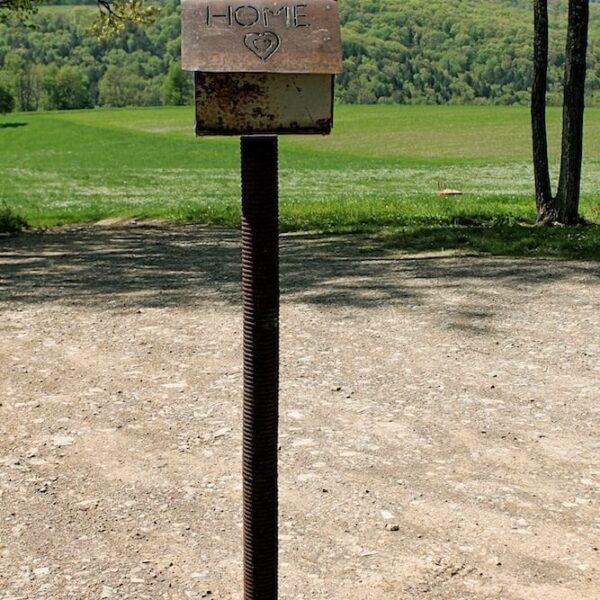 Custom
This custom lamp was designed after a clay house created by our customers son. It was made to stand by their house entry outdoors, and is all set up to light up.
Interested in this item?