Custom Flowers
These flowers were created for boxes in front of a chicken coop. The chickens got out and ate her real flowers, so our customer requested metal flowers. So far the chickens have not eaten these.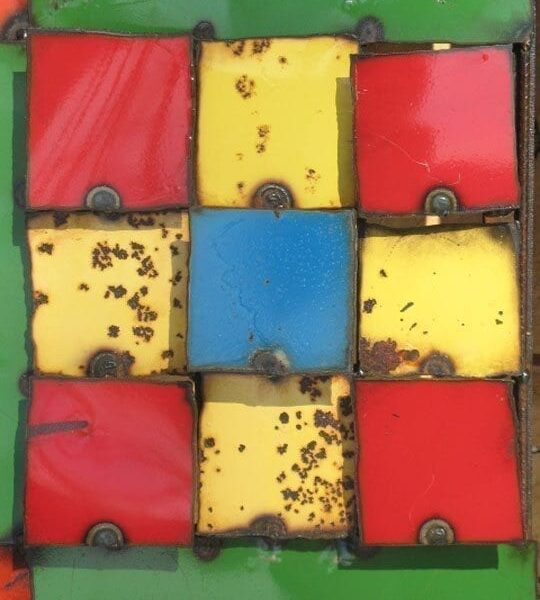 Custom
Handmade by Ben Gatski this large quilt was commissioned for a garden. It is made in the Pennsylvania quilting tradition using reclaimed metal from farm machinery. Each block was hand cut and welded in relief.
Interested in this item?