Gatski Desk
This simple yet striking desk is handmade in rural Pennsylvania with reclaimed wood and metal. The base was built by using a hand-held plasma cutter to cut the pattern. It was then hand-shaped and arc welded together.
Each piece will have its own subtle differences; they are cut, hammered, and built by hand.
The color on the base is hand-painted with milk paint, giving the piece a naturally uneven and textured finish.  A clear finish is applied to the entire piece.
Care:  Wipe clean with a damp cloth.
30″h x 54.5″w x 25″d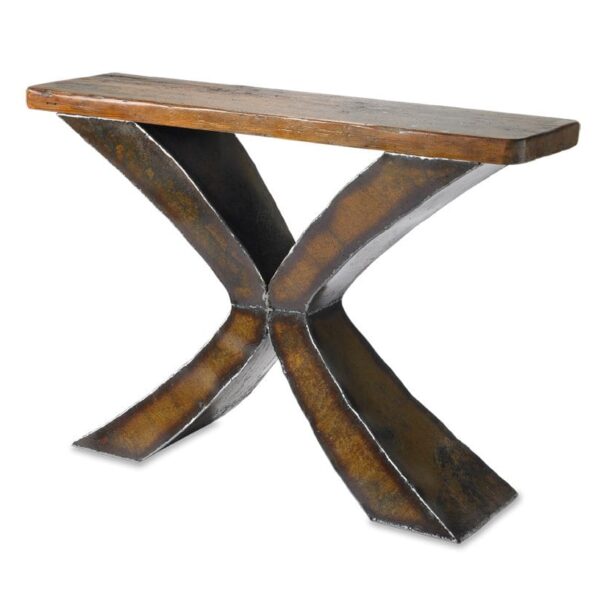 Console Table, Furniture, Wholesale
This table  is handmade by with sheets of reclaimed metal.  Each table features reclaimed metal hand cut and bent into shape to form the base. The top is made with a piece of reclaimed barnwood.
The metal is sealed with a water-based enamel. Each Table will have subtle variations. They are cut by hand and each piece of metal has slight color differences. Care: Wipe clean with a damp cloth. You can maintain a shiny metal look (optional) by applying a clear metal enamel, available in a spray can at your local hardware store. 34"h x 48"w x 14"d
$

2,720.00