Root Vegetable Hooks
We created this custom hook for the Pennsylvania Association for Sustainable Agriculture, for one of their retiring board members. It is used to hang coffee mugs.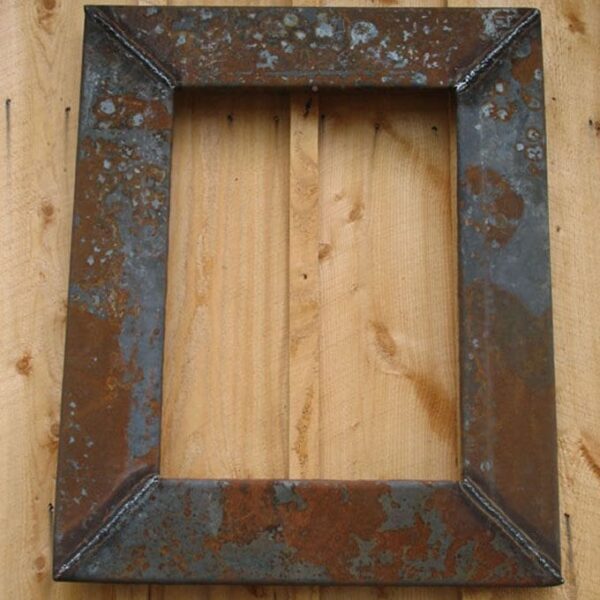 Custom
A custom frame made with reclaimed metal. This particular piece of metal was in a fire- which gave it a nice mottled appearance.
Interested in this item?