Root Vegetable Hooks
We created this custom hook for the Pennsylvania Association for Sustainable Agriculture, for one of their retiring board members. It is used to hang coffee mugs.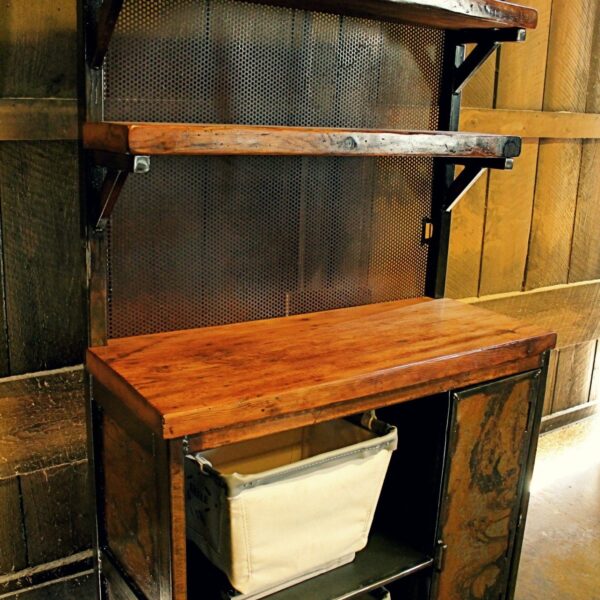 Custom
We created this custom laundry cabinet for a customer who had a very small space for laundry. It was created to exact specifications, even with a special opening for an elevator button.
Interested in this item?