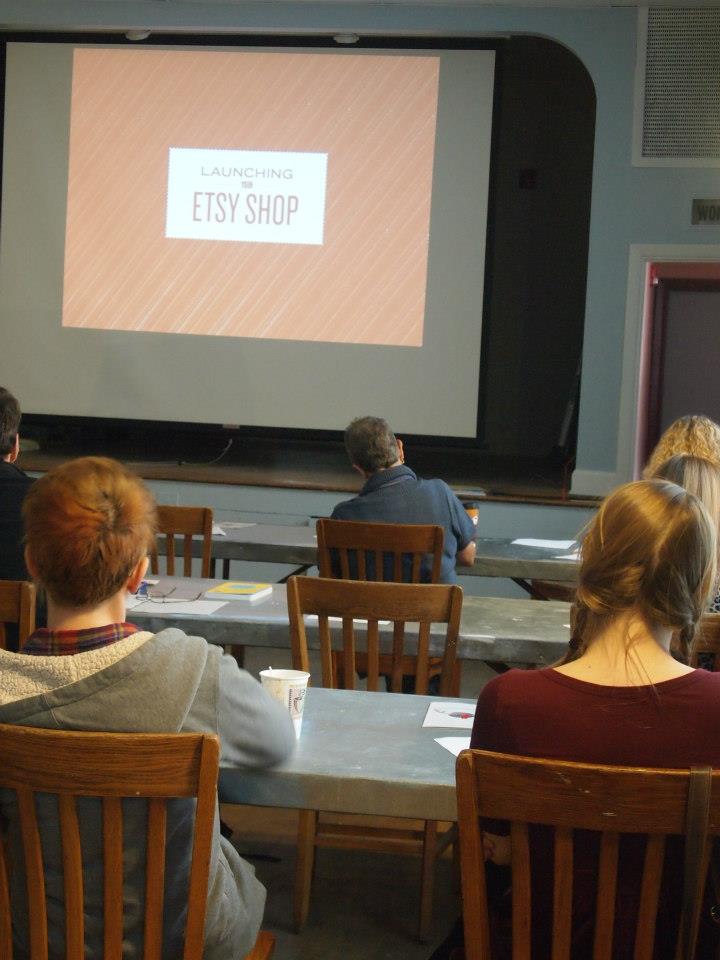 This past weekend I enjoyed teaching an Etsy 101 class at the Pennsylvania Guild of Craftsman's new Center for American Craft. It's a fabulous workshop space. I had fourteen students all of whom had something handmade to sell. There were potters, jewelers, a weaver and a maker of natural body care products. It was a fantastic group.
I shared alot of information, and they asked alot of great questions. Want to know what we were talking about? Here is a quick summary.
• Success on Etsy is all about being willing to learn and being persistent.
• If you're frustrated by lack of sales – fine tune your product descriptions & photographs.
• Etsy is all about community. Get involved.
That's the essence of it. If you need any help getting your Etsy shop started – let me know. I am available to help you out.