Coffee Shop Moose
We created this fun custom moose for a coffe shop in London, England!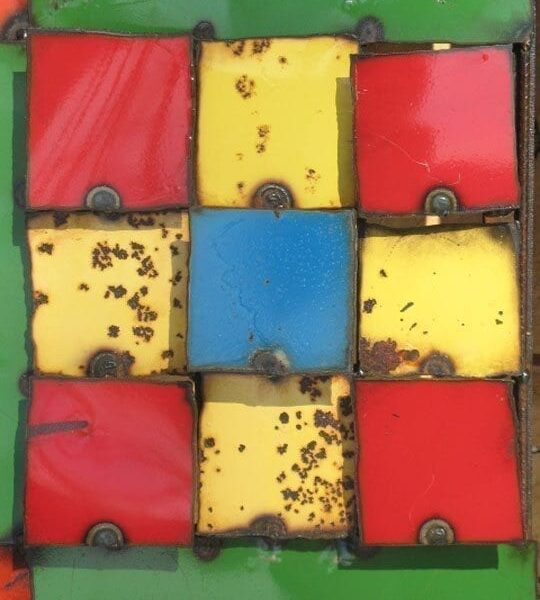 Custom
Handmade by Ben Gatski this large quilt was commissioned for a garden. It is made in the Pennsylvania quilting tradition using reclaimed metal from farm machinery. Each block was hand cut and welded in relief.
Interested in this item?