Custom Moose Head
We can make our mounted moose heads in various sizes. The moose head in this first photo was almost six feet wide. We have made several large mounted moose heads to be mounted above the fireplace. In the subsequent photographs, you can see various custom moose we have made. You can even see the moose that we donated to a local organization to be used in a ring toss.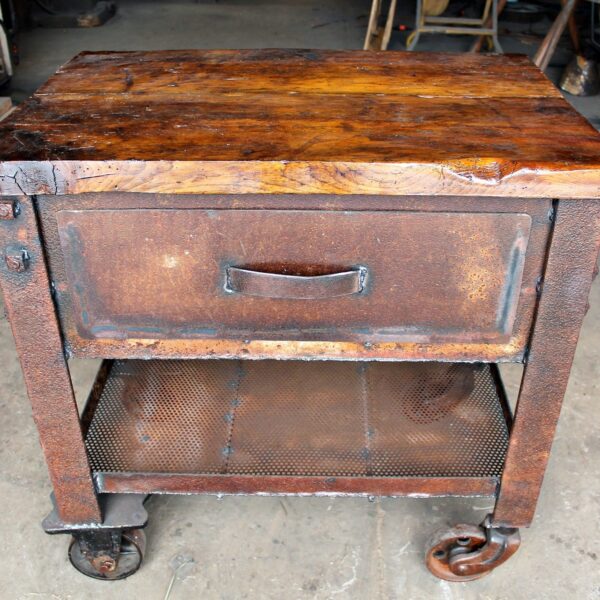 Custom
We created this custom metal and wood table for a customer who wanted to put her popcorn machine on it. She also wanted to to vaguely resemble an old mining cart.
Interested in this item?