Polar Bear
We created this polar bear as a donation for a special fundraising event, for the Northern Polar Bears.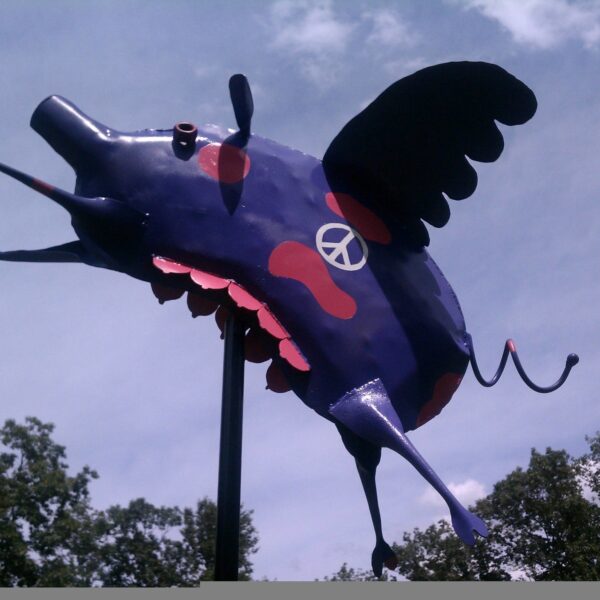 Custom
We created this purple pig for a landmark house in Cincinnati - now called the the flying purple pig sculpture house. It was just filmed in the movie Blunderers.
Interested in this item?