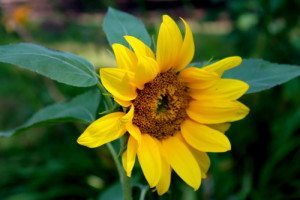 We're always happy to welcome visitors to our shop. While our pieces are not on display, they can be seen in all stages of creation. We've had a surprising number of brave customers come rambling up our driveway, and we've welcomed visitors ranging from Alaska to New York City.
Most recently, we welcomed a well-known author to our hilltop. The visit was arranged by a family friend who simply asked if we were willing to show our work to a few people. We agreed and set up a time that worked for everyone, and then the evening before the visit, our friend mentioned the author's name. I immediately recognized it, and we felt pleased that she was interested in our work.
We may have done a little extra cleaning the next morning.
The afternoon rolled around and we greeted our guests. We all went directly to the shop (since it was pouring rain) and they began looking intensely at our pieces. After some discussion, they settled on our sheep sculpture. While our special guest never mentioned her name to us, keeping her identity to herself, her regard for our work was very gratifying (and our moms were so proud).
We are very grateful for the kindness of all of our visitors, and we have to commend them for forging up through the forests and fields, over rocks, and sometimes around fallen braches, and for generally enduring a very bumpy ride. It's always good to see you!
If you want to read more about our everyday life making art pieces, please consider signing up for our email newsletter. We aim to give an honest depiction of this life, to include behind-the-scenes action, comical moments, and stories about how our pieces came to be—not to mention the first chance at special discounts. We would love to have you join us there! You can sign up here.