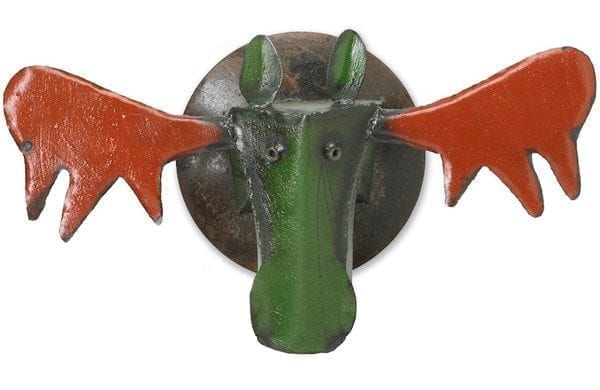 We are beyond excited to share our new website with you. Here are a few things we don't want you to miss:
> We love the special place we created to share your photos of our pieces in your homes.
> We are excited to introduce ourselves in a new "Meet the Gatskis" video Ben and I just finished, which you can watch on the Our Story page.
> We're looking forward to filling our beautiful new blog space with more behind-the-scenes stories.
> And we created a brand-new Kate Gatski page. I plan to share ideas and musings about running a creative, handmade business. I'm starting a Q&A series there, so if you have questions about starting or running a handmade business, I would love to answer them. You can submit questions here.
____________________________
We are offering two ways you can celebrate with us.
First, we are offering you a 10% discount off your purchase. You can use the coupon code "newgatskimetal" until Monday, November 30, at 12 pm E.S.T.
Second, we are giving away a Moose Head to one lucky winner. 
You can enter from November 6th until November 20th at 12 pm E.S.T. We will notify the winner via email and announce it here on November 21st. The prize is non-exchangeable, and non-transferable. No purchase is necessary. Winner will be chosen at random. We will cover delivery costs to the winner. This contest is open to US residents only, over the age of 18, and is void where prohibited.
Congratulations to Kevin! You are our lucky winner! We sent you a notification via email. Thanks everyone for entering our Moose Head contest. It was fun! Stay tuned, because we will do it again!