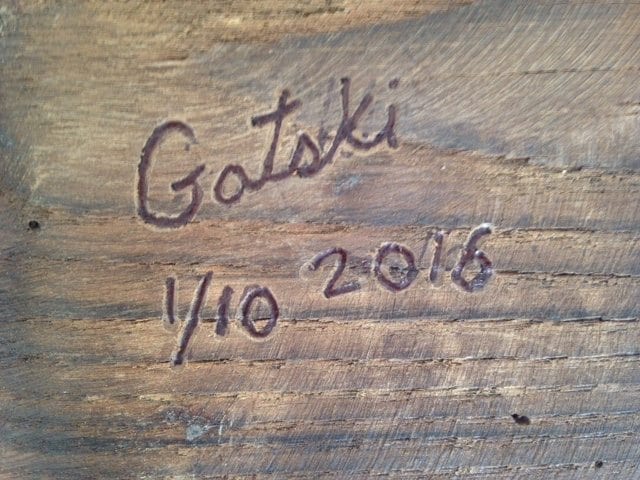 We like to seize the New Year as a chance to chart out some new endeavors. This year, one of our plans is to create a new, limited-edition Gatski each month (only 10 in each edition). Each will be a simple, smaller piece with a seasonal theme. They will be inscribed with the edition number and the date and sold on our website. Once the 10 are gone, that will be it! You can see this month's piece in the Gatski of the Month feature below.
You can see our February piece here.  And, you can also still purchase our January piece here.
Stay tuned for more limited edition pieces at the beginning of each month. Thank You!