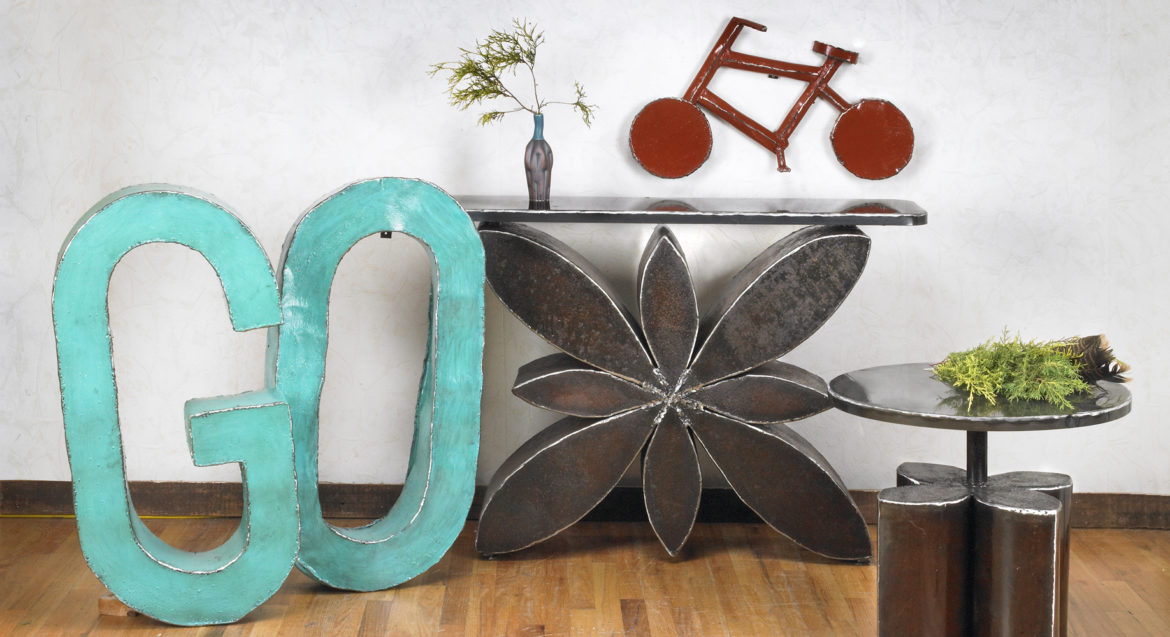 Trying is the linchpin in our design formula. Perhaps that makes it all seem a little simplistic. But truthfully, for us, it all boils down to trying things when creating new work.
"Well, let's try sketching that out."
"Why don't we try making that bigger."
"We've wanted to try that for years now."
"Let's just try it, and see how it turns out."
You get the gist. While this could make us sound incompetent, we're actually quite skilled (if I may say so) at sifting out the chaff. As we've grown comfortable with giving ourselves room to experiment, we get to the core of our design ideas quicker than ever before. And, once there, our trying is very concentrated – and not nearly as lazy as it may sound.
We recently created a new collection of pieces, and one of them was a console table. We set out to make a "statement" table, with visual weight and impact, as we've done previously. We also wanted it to fit the theme that was emerging among other items in our collection of new work – #roam #explore #wander. So we focused our trying within these boundaries, and ended up with our lovely new Compass Rose Console Table.
Typically, the trying leads us where we want to go. But of course, it's not always so straightforward, and sometimes it takes us years to get to where we're heading. Luckily, that wasn't the case with our most recent new work – though we know some of the seeds of ideas were planted long before we started creating these pieces. You can read more in this month's newsletter (you can sign up below).
In the meantime, maybe we should have some t-shirts made. "Gatski Metal : Let's Try It!"
Each month, we share a story here on the blog and then share another in our monthly email newsletter. If you want to be sure not to miss a single one, sign up for our emails here. We'll include a link to the latest blog post in each email.
In this month's newsletter, we'll talk more about the winding path of creating new work, along with the Gatski of the Month and more! We also share sales and special deals with our newsletter subscribers first, so sign up right here.
And if you're interested in having us apply our trying process to a custom piece for you, email us at [email protected]. We'd love to hear from you!