Matilda Bobby Pin Sculpture
It started when we received general email inquiry from our website. A woman whose daughter had played Matilda in the musical on Broadway wanted our help. Each time her daughter played the part, her hair required an incredible number of bobby pins. They had saved them all, and wanted us to create a small piece of art that resembled Matilda's final pose in the show. This is what Ben created for her. See our blog post about it here.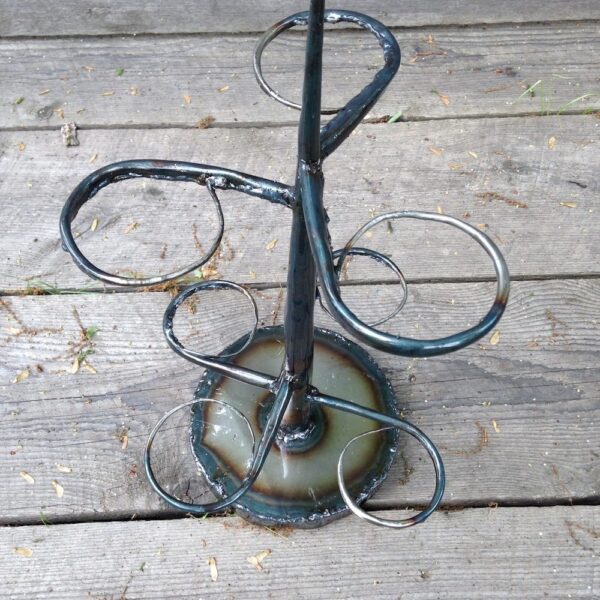 Custom
It was our pleasure to create this special GlassyBaby holder for a dear customer. This one is 20″h x 14″w x 14″d. Please do let us know if you are interested in one, we are happy to make these. We can make these in a custom size just for you.
Interested in this item?