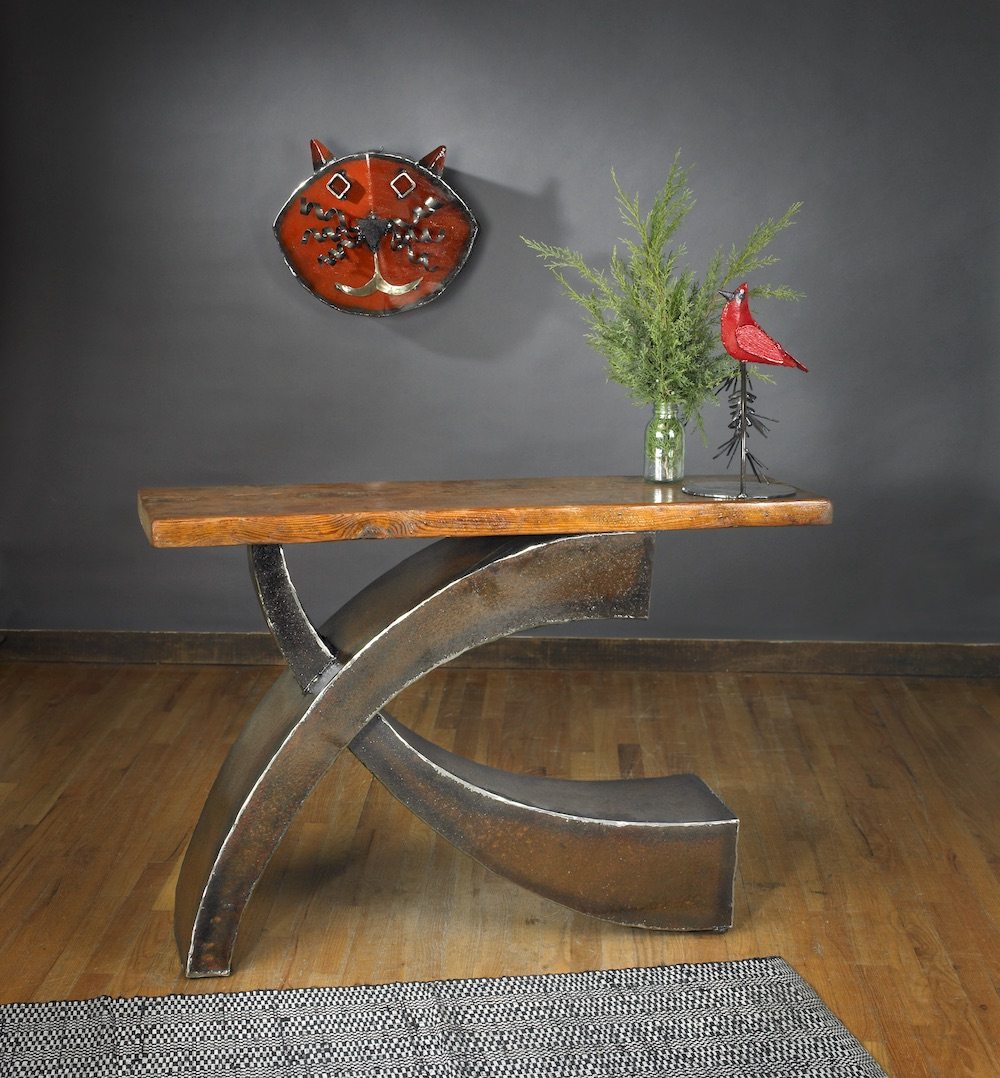 We're excited to share our new collection of pieces with you! We enjoyed creating each one of these! Thank you for following along as we share.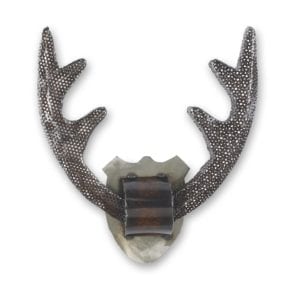 We had fun creating this Antler Wall Sculpture. We have always enjoyed the antler design form, and these were a chance to focus solely on that.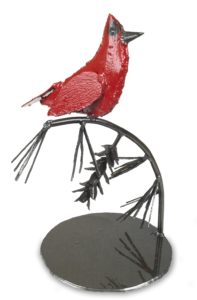 We always enjoy spotting Red Cardinals, especially in the winter on the white snow (so striking!). This Cardinal piece was inspired by the Cardinals we see up here on the hill.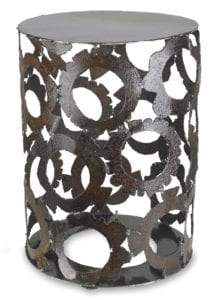 Many years ago, we created a table using gears from an engine. We found the gear shapes very intriguing, so we decided to try and create our own similar shapes. Ben hand cut each of these shapes out, and welded them together, then rolled them into shape. In honor of it's new beginnings, I hereby declare this, The Dalton Table.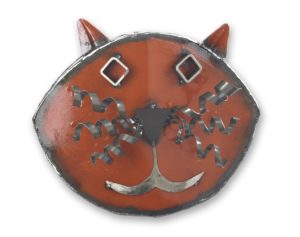 We have been wanting to create a Cat Wall Sculpture for years. The idea must have needed some time to percolate in our brains, because when we set down to create this – it came together fairly easily. Hooray!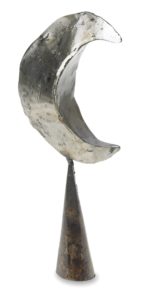 Last year we created a Star Tree Topper! And, it was met with great enthusiasm. So, we decided to create a Moon tree topper.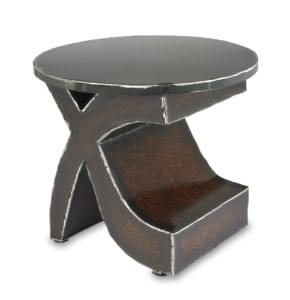 We always enjoy playing around with simple shapes and forms, one of them is the, "x." This Mark Side Table is the result of those design efforts. I like to imagine that there might be treasure beneath wherever this table is placed, you know X marks the spot!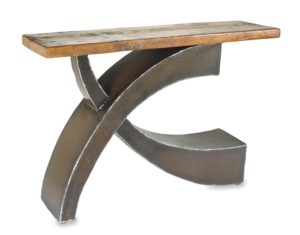 And, last but not least, our Counterbalance Console Table. We spent quite a bit of time fine-tuning this design. As, there was much discussion about the design, it's finish and material for the top. We were thrilled when you weighed in via Facebook too, thanks so much for your input!  We really appreciated that.